PLEASE BE AWARE

Unfortunately due to the nature of our business, limited staff and often hectic schedules, due to training and testing, we can NOT accept unannounced visits to the kennel. 

We are MORE than willing to accommodate all potential puppy, potential training and current training customer visits through an agreed upon appointment. 

Please contact us to schedule such appointments ahead of time.

On most days, appointments will NOT be scheduled before 11am as regular kennel chores need to be completed in the morning.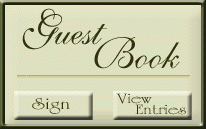 TRAINING

Dale Swiderski

734-777-8223

Payable to:

Hunters Rose Kennel

2385 Meanwell Rd

Dundee, MI 48131

Located 5 miles from Cabela's

PUPPIES

Shaun Greene

734-320-3842

Payable to:

Hunters Rose Breeding

9382 Spencer Rd

South Lyon, MI 48178

Located 45mins North of Dundee

(just north of Ann Arbor)